Most ads out there are annoying, but given the amount of professionals working in the marketing and advertising industries, they're bound to come up with something cool and creative sooner or later. I have searched the web and collected some of the most creative print ads I could find.
Ecovia: Stop the Violence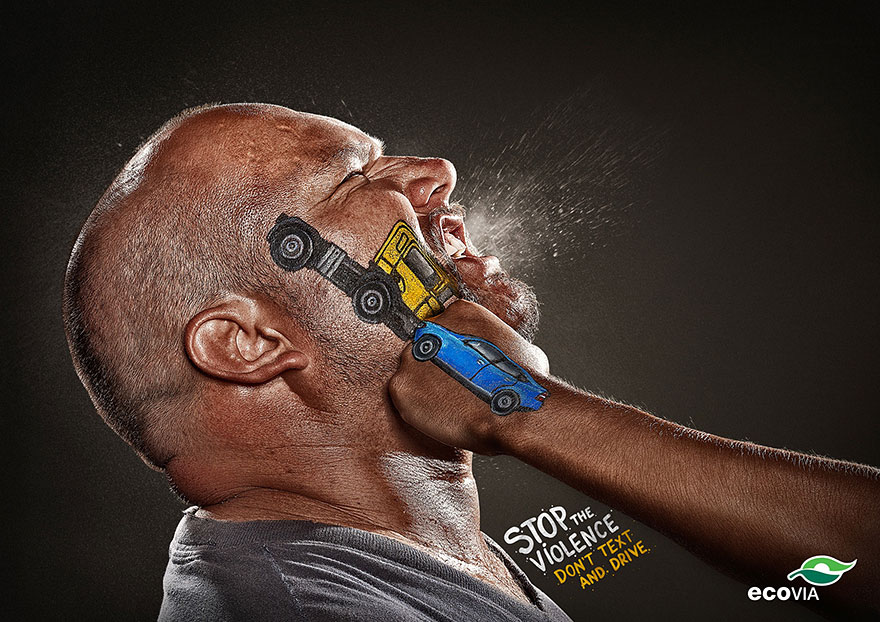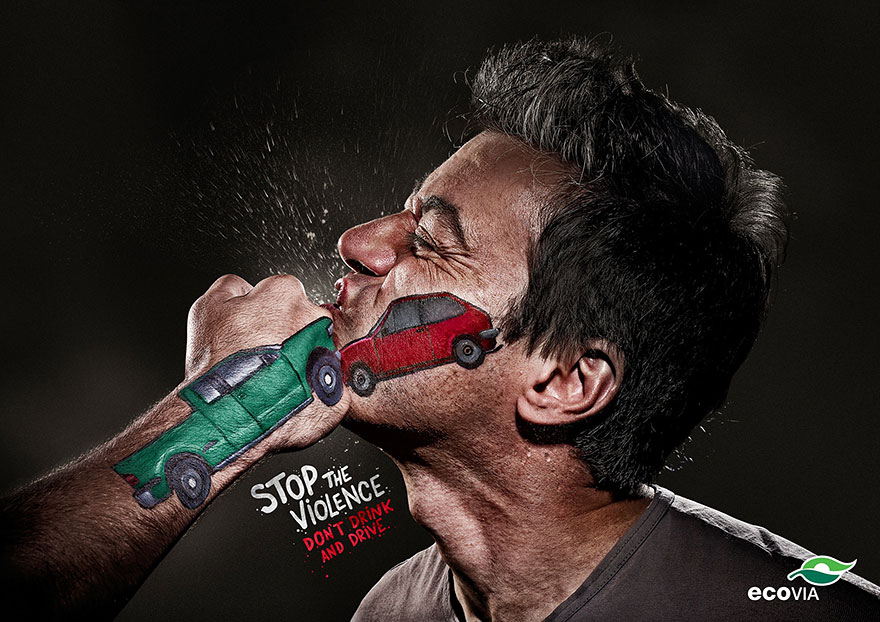 Advertising Agency: Terremoto Propaganda, Curitiba, Brazil
Keloptic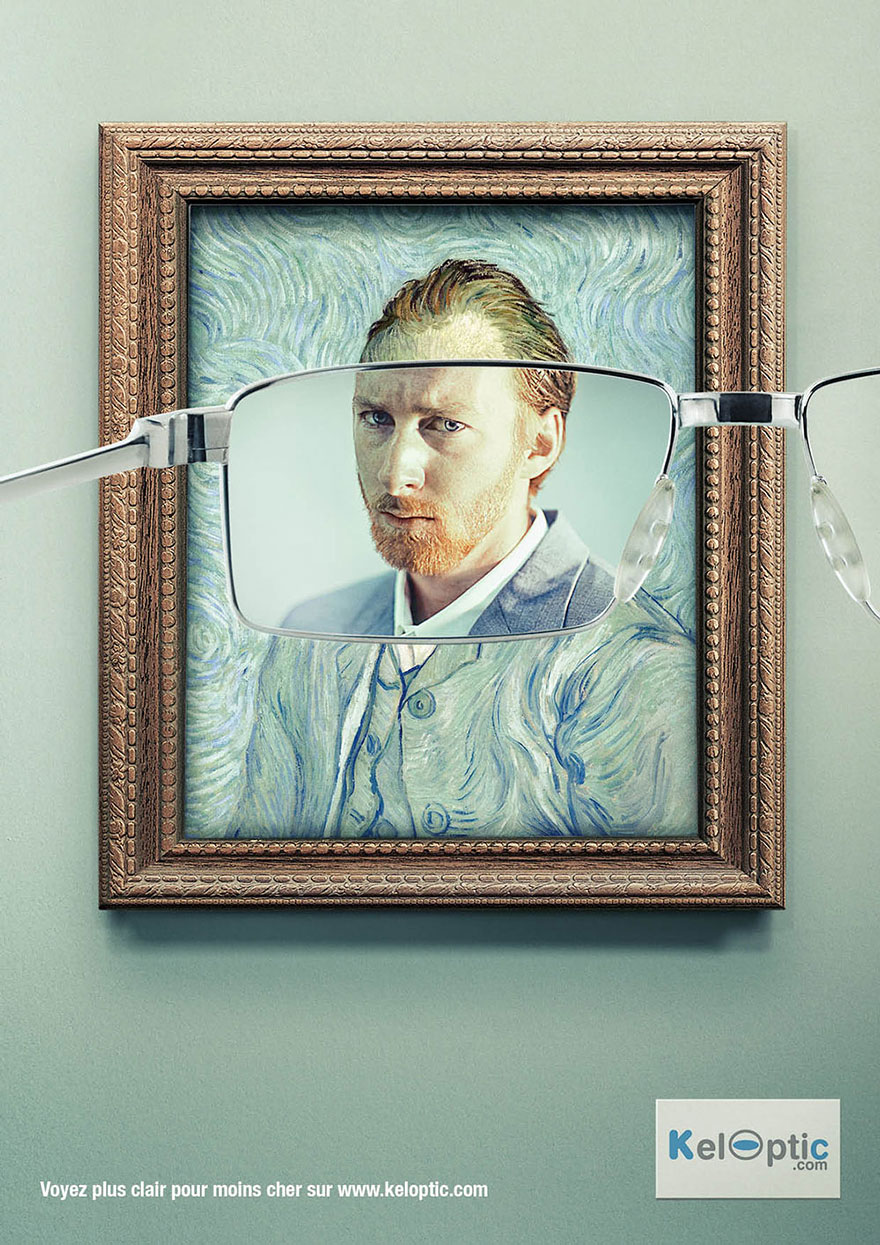 Advertising Agency: Y&R Paris
Weight Watchers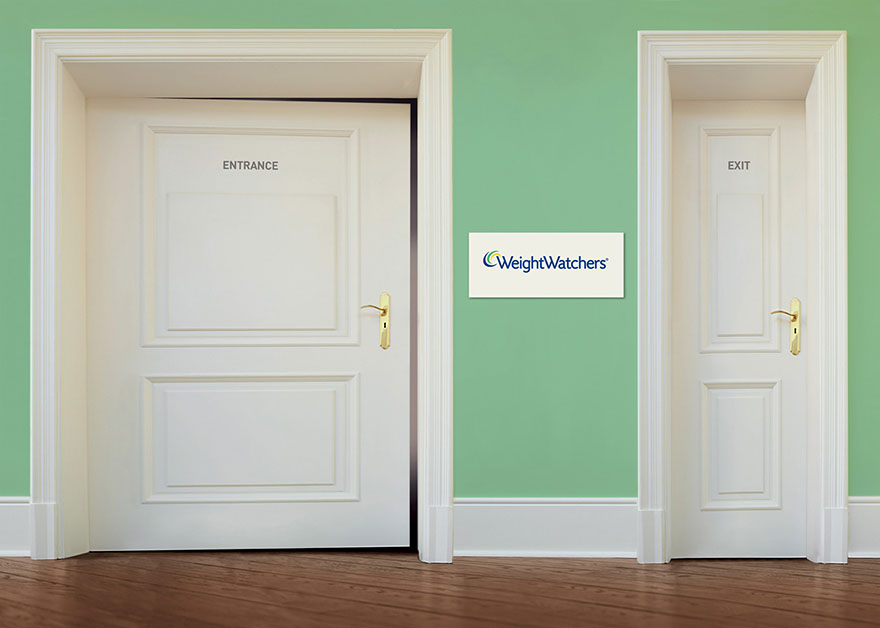 Advertising Agency: DraftFCB, Germany
Chupa Chups: It's  Sugar Free
Advertising Agency: DDB, Spain
WWF: Shark
Advertising Agency: DDB&CO., Istanbul, Turkey
Orion Telescopes
Advertising School: Texas Creative, University of Texas, USA
Manix Lubricant
Advertising Agency: Bddp & Fils
Guinness: Enjoy Responsibly. Phones Down, Please
Advertising Agency: unknown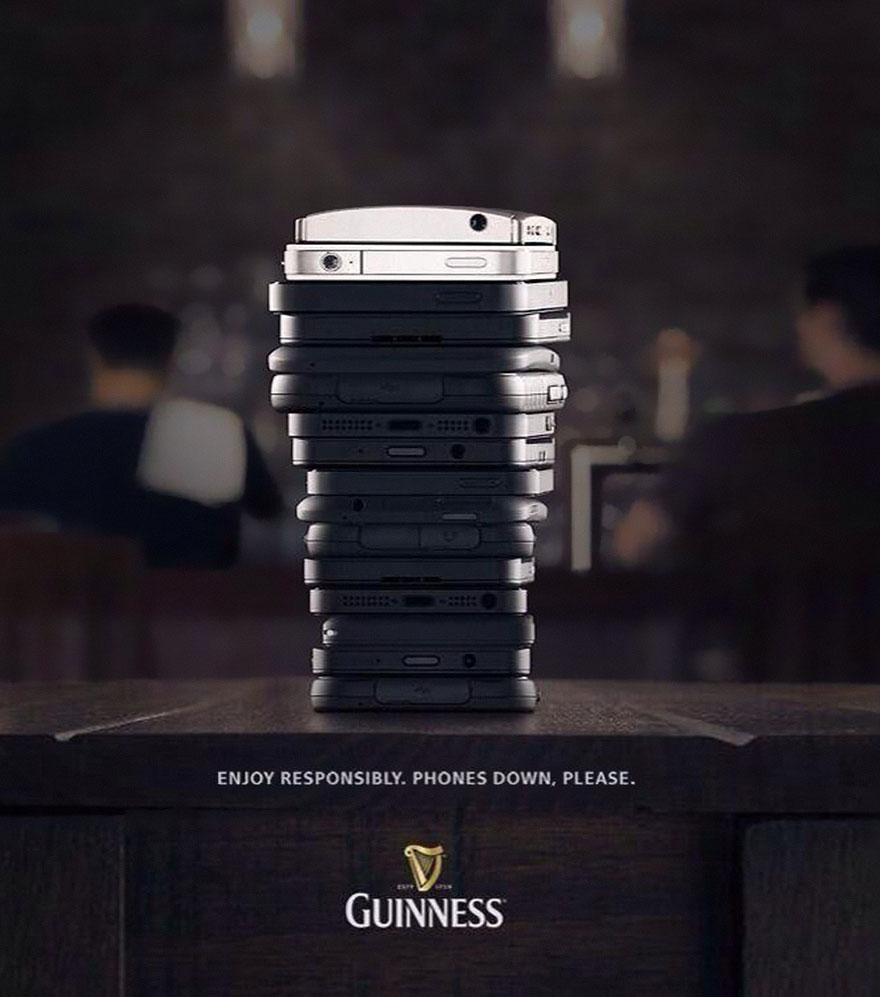 Pedigree: A Dog Makes Your Life Happier. Adopt
Advertising Agency: AlmapBBDO, São Paulo, Brazil
King Khalib Foundation: Some Things Can't Be Covered
Advertising Agency: Memac Ogilvy, Riyadh, Saudi Arabia
Colgate Dental Floss
Advertising Agency: Cerebro Y&R, Panama
Volkswagen: Precision Parking
Advertising Agency: DDB Tribal Berlin, Germany
Playboy Brasil: 31st Anniversary
Advertising Agency: Neogama, Brasil
MA: Discover the Full Story
Advertising Agency: Saatchi & Saatchi Russia, Moscow, Russia
Nivea Night
Advertising Agency: TBWA\NEBOKO, Netherlands
Moms Demand Action: One Child Is Holding Something That's Banned in America to Protect Them
Advertising Agency: Grey, Toronto, Canada
Hut Weber: It's the Hat
Advertising Agency: Serviceplan Hamburg / München, Germany
Faceabook
Advertising Agency: Brickman, Ramat Gan, Israel
Pepsi: We Wish You a Scary Halloween!
Advertising Agency: Buzz in a Box, Brussels, Belgium
Oogmerk: Get the Respect You Deserve
Advertising Agency: LG&F, Brussels, Belgium
Nivea Men: Because Life Makes Wrinkles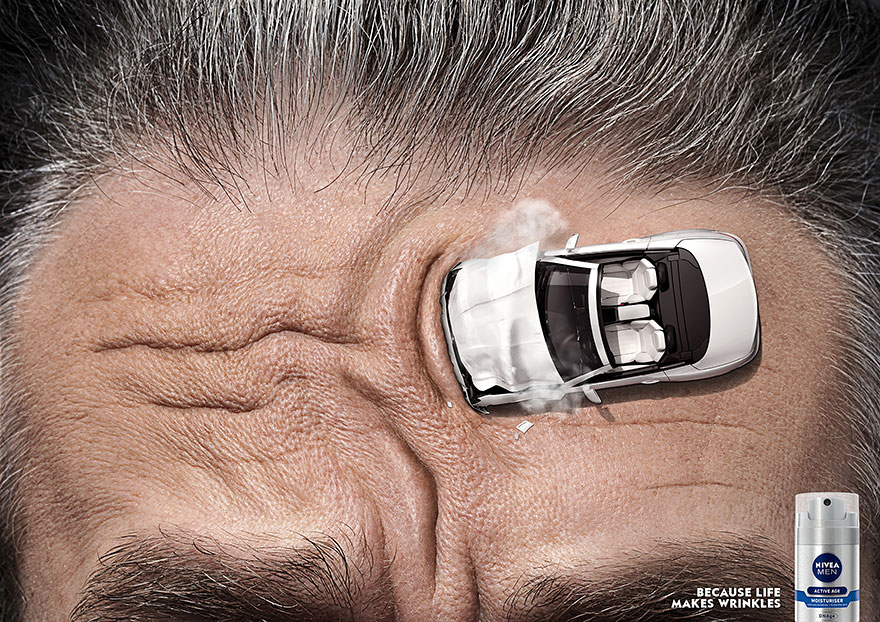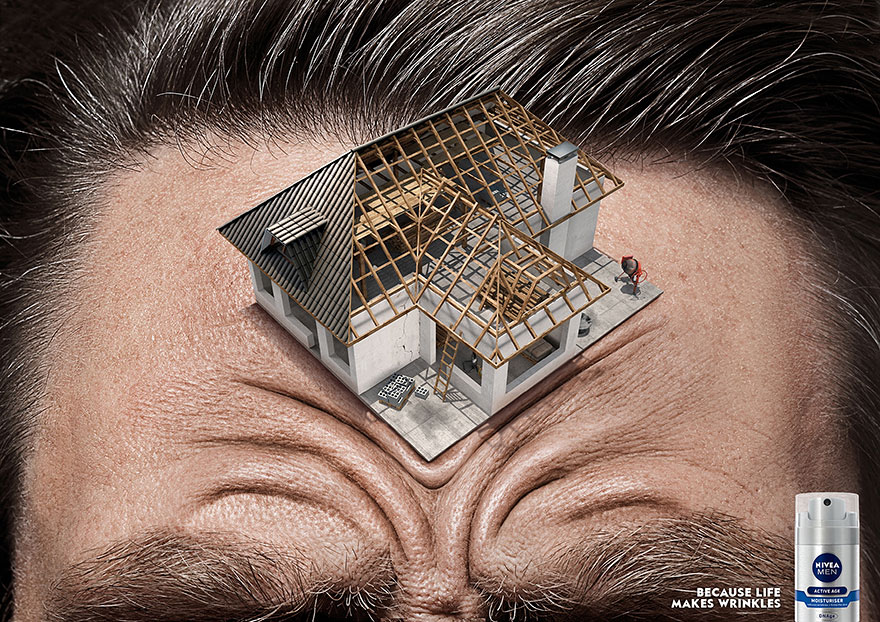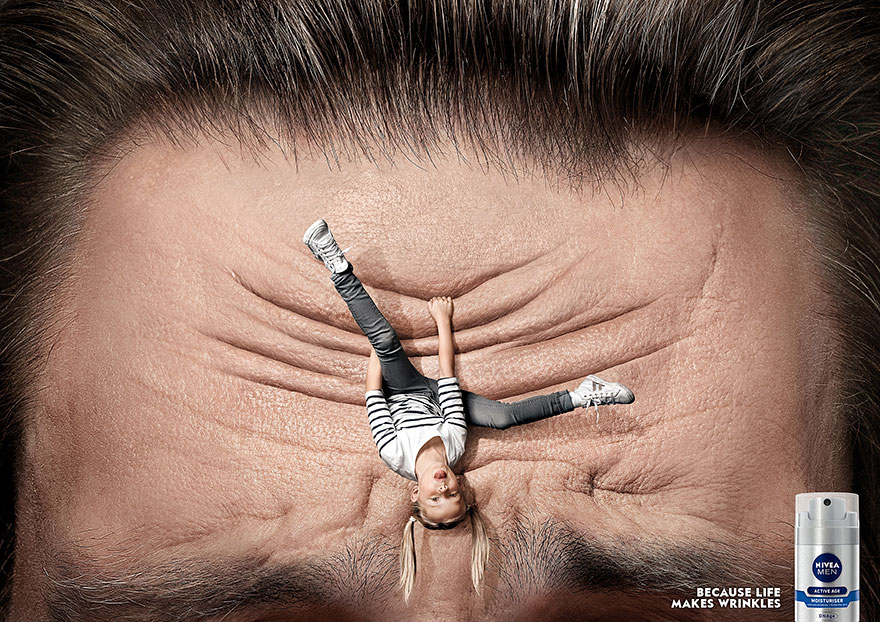 Advertising Agency: Jung von Matt/Alster, Hamburg, Germany
Durex: Extra Large
Advertising Agency: The Jupiter Drawing Room, South Africa
StrongerMarriage.org: WE
Advertising Agency: Richter7, Salt Lake City, USA
McDonald's: Free Wi-Fi
Advertising Agency: DDB, Sydney, Australia
Liking Isn't Helping: Be a volunteer
Advertising Agency: Publicis, Singapore
Lego: Imagine
Advertising agency: Jung von Matt, Hamburg, Germany
Kielo Travel: Dreaming of a Holiday?
Advertising Agency: New Moment New Ideas Company Y&R, Belgrade, Serbia
Omax: Wide Angle Lenses
Advertising Agency: Publicis India
Veet: No Hair is Better
Advertising Agency: EURO RSCG, Spain
Durex: Cheaper
Advertising Agency: Espiral DP, Guayaquil, Ecuador
askCleo.com: I can help
Advertising Agency: unknown
Fedex: China-Australia
Advertising Agency: DDB Brazil
Every leaf traps CO2 – Plant for the planet
Advertising Agency: Leagas Delaney
Mastercard: 12th Annual Women's Golf Classic
Advertising Agency: MacLaren McCann, Canada
Simpson sure has got it right.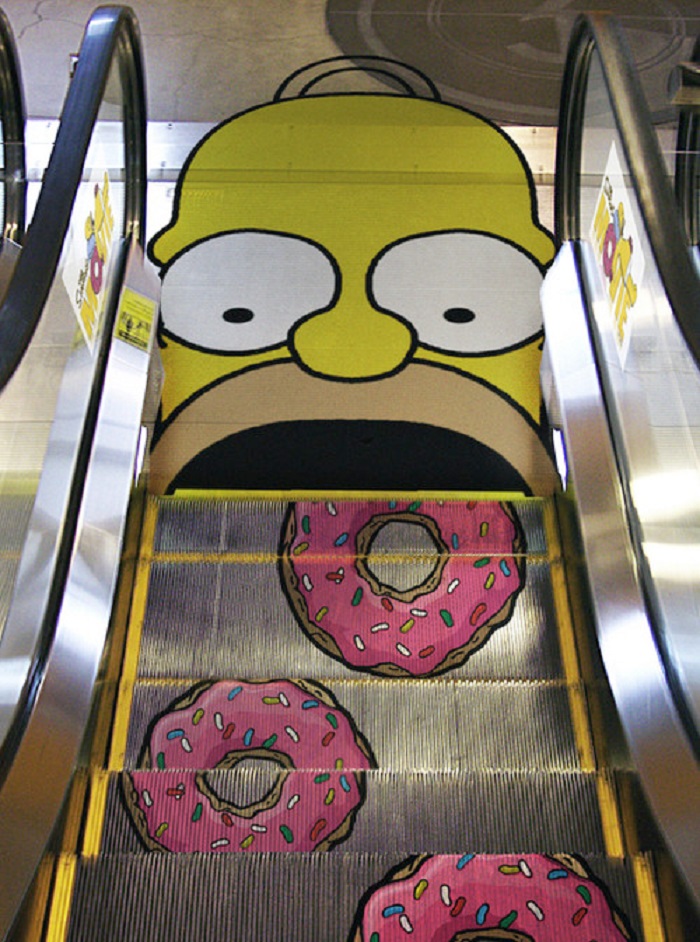 Buying a home is not all that easy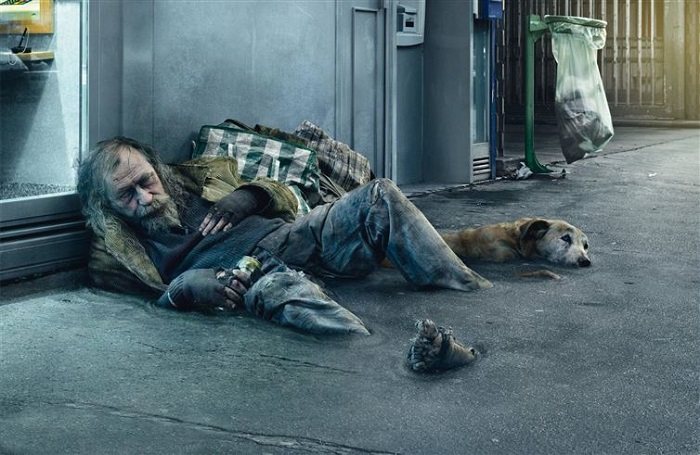 via Christophe Huet
"When it comes to clean, there's only one Mr."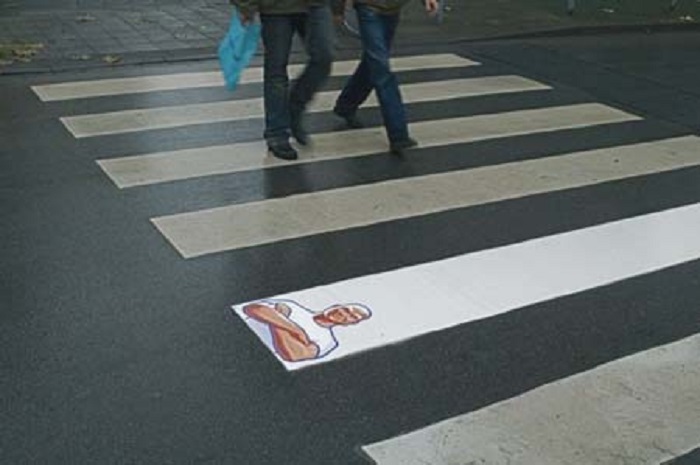 via reddit/u/TrentI14
A billboard-ramp hybrid.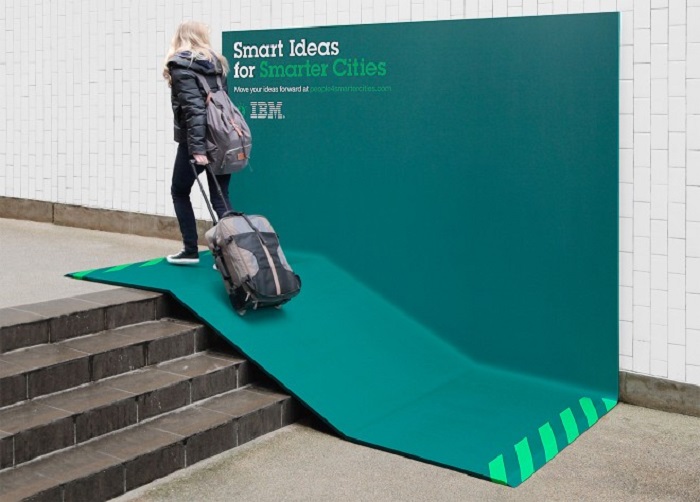 via Wired / IBM
A lot can happen over a manhole cover!!.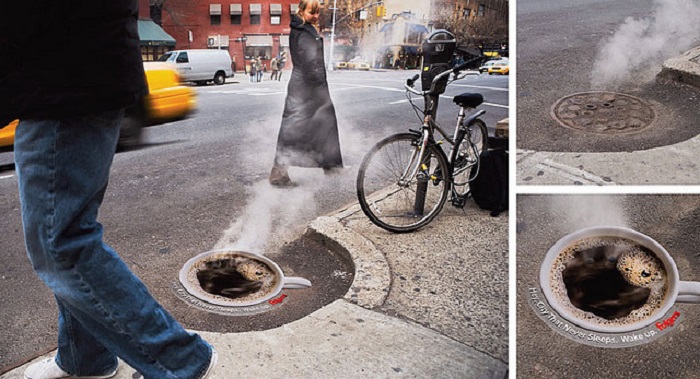 via reddit/u/[deleted]
Now we all can climb the Mt.Everest.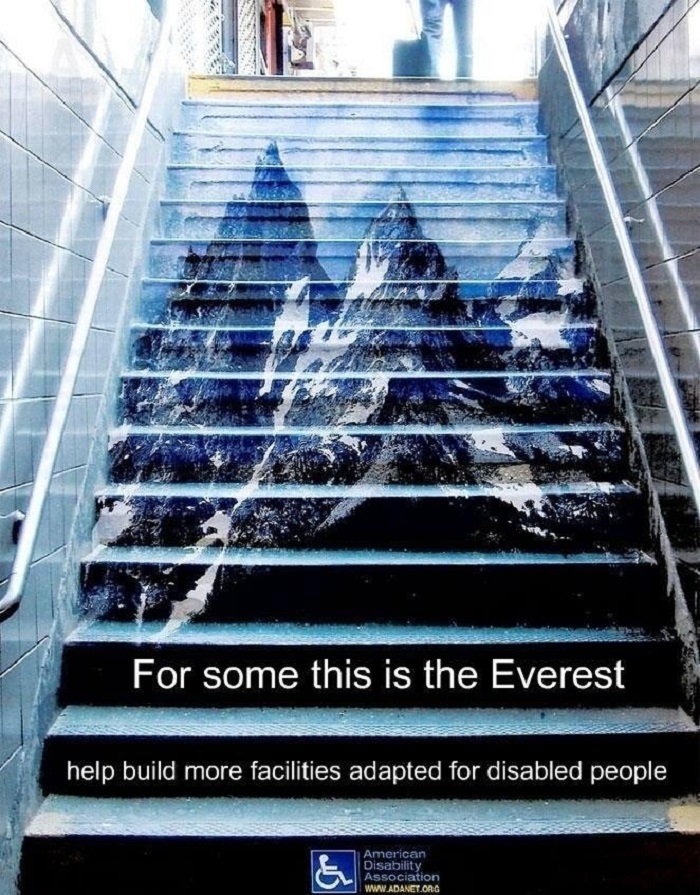 via reddit/u/SAT0725
Newton has been challenged… what say?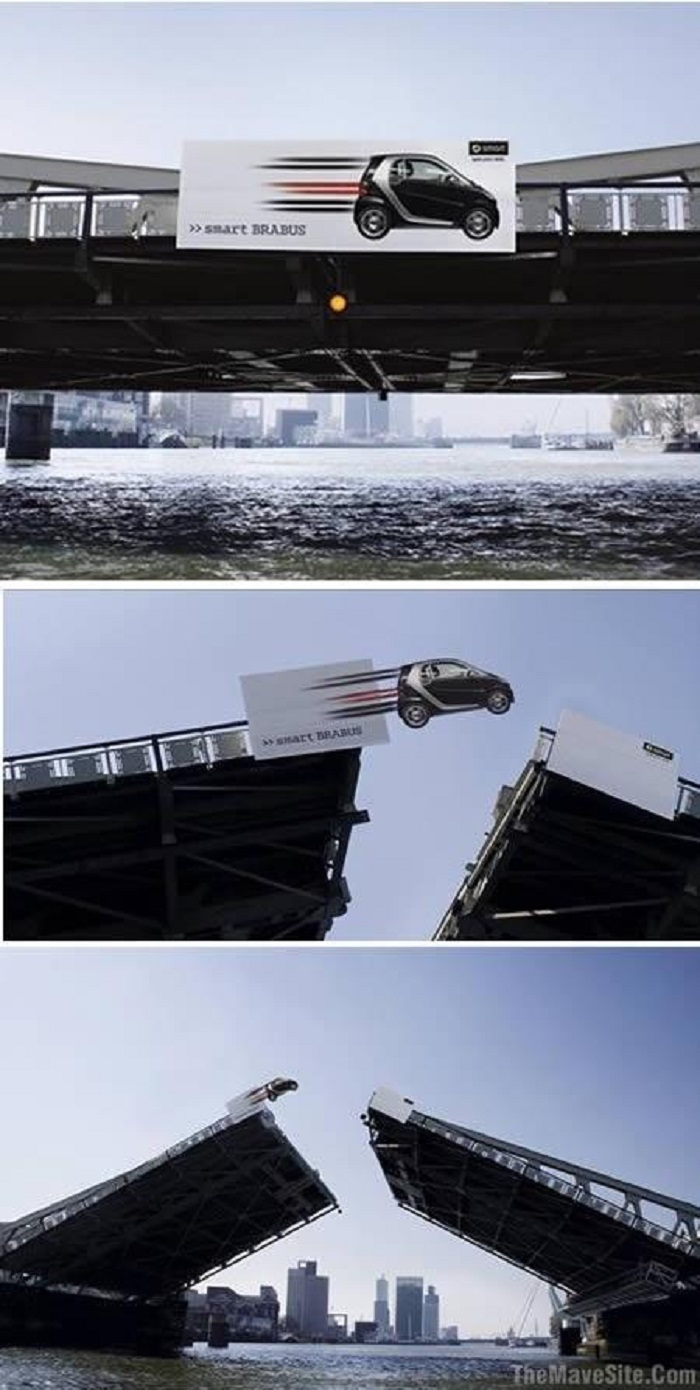 via reddit/u/Jonas_Dralle
Always the leaders.
via reddit/u/arbili
The most tempting crosswalk lines ever.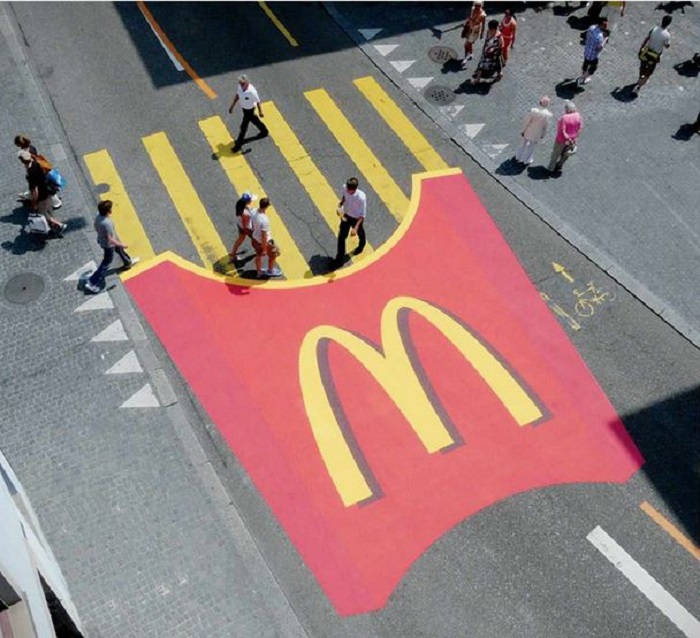 via Ads Of The World
Victims are people like you and me.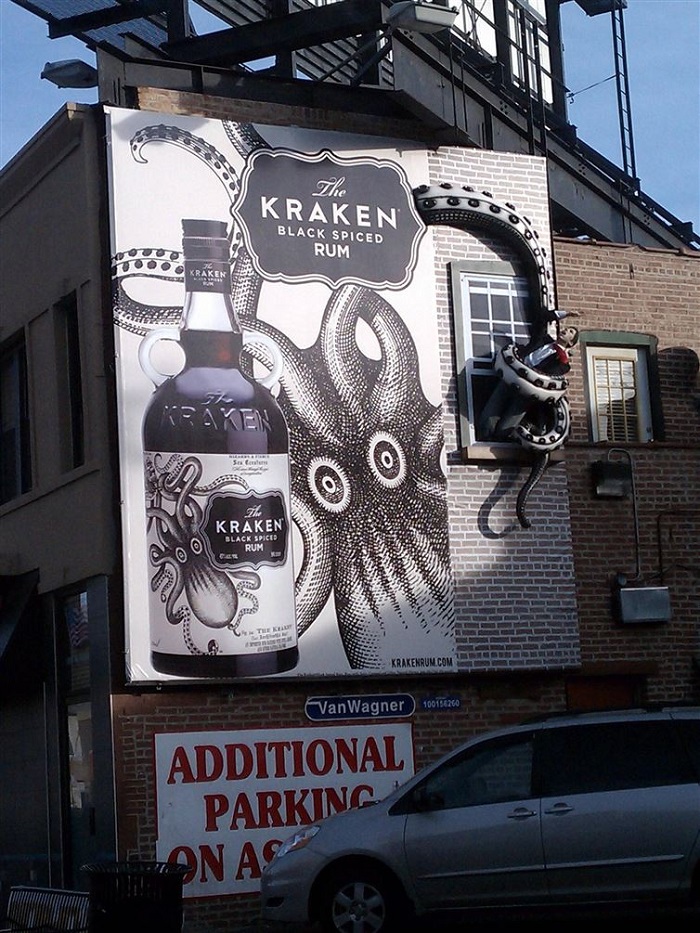 via reddit/u/ammuench
Take a break…Literally?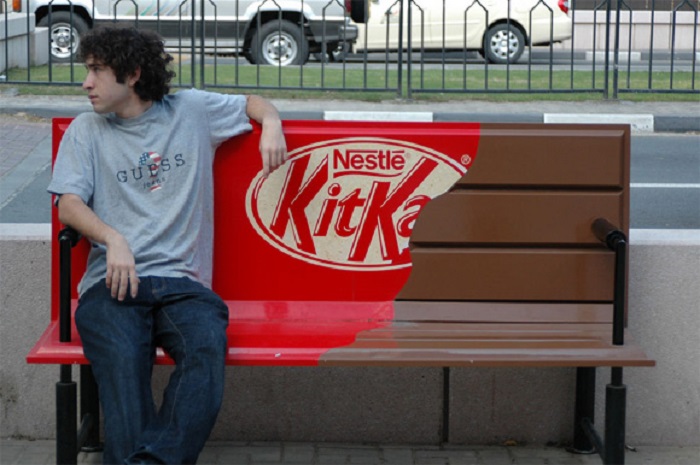 via reddit/u/[deleted]
We now can hold on to time.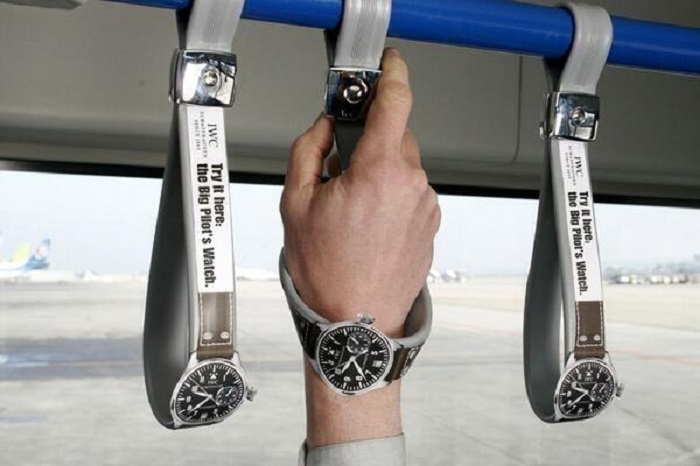 via reddit/u/Saxi
No option to sit and rest… Fitness first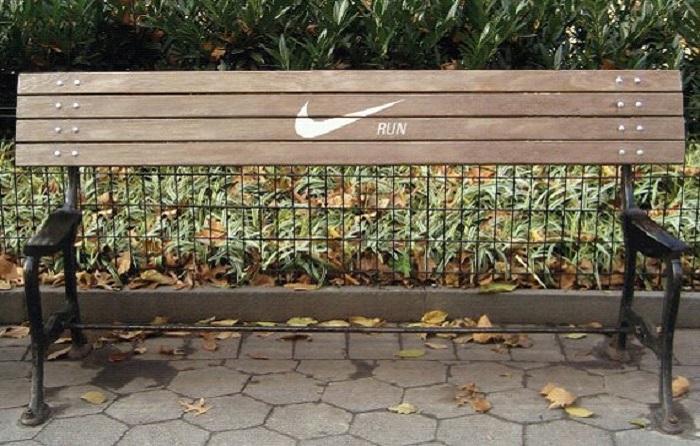 via reddit/u/NigAladdin
Laughing at them makes you the hated one.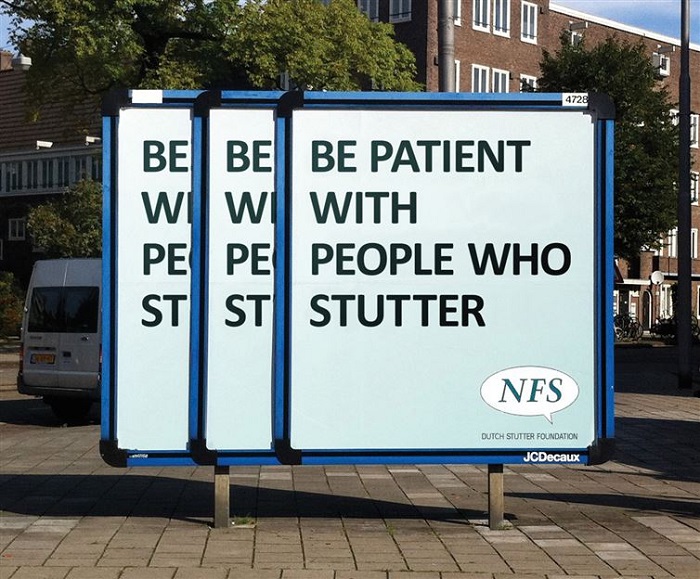 via reddit/u/Eustis
If only this could be true.
via DeviantArt / best-troll
I am using the steps definitely… anyone else following?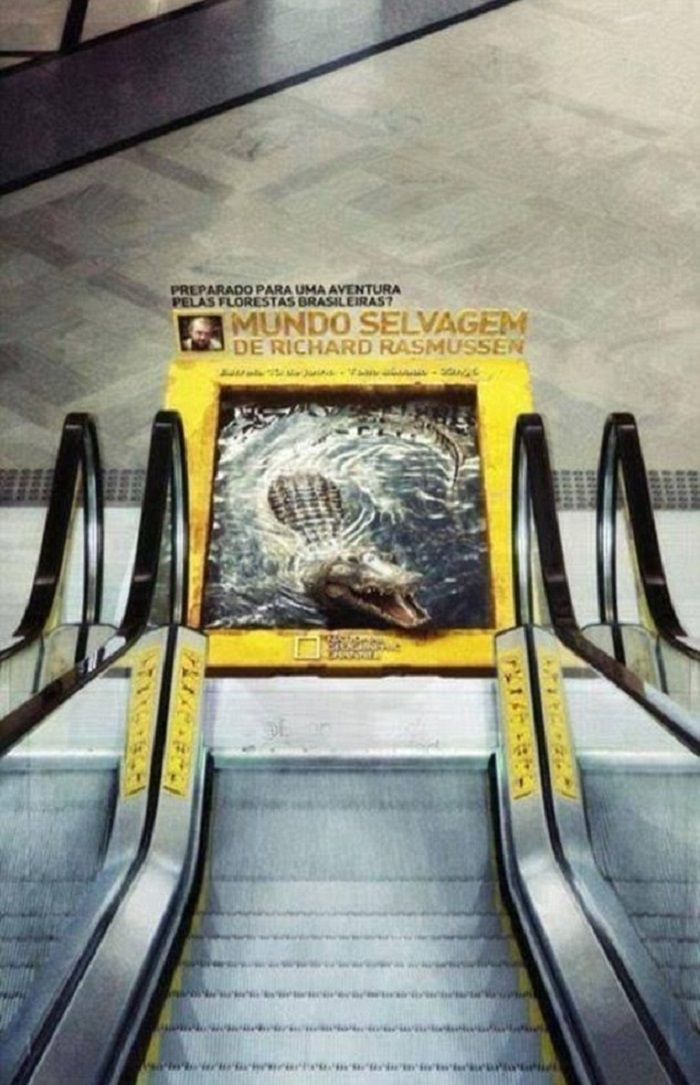 via The Daily Mail
There is no winning after a war.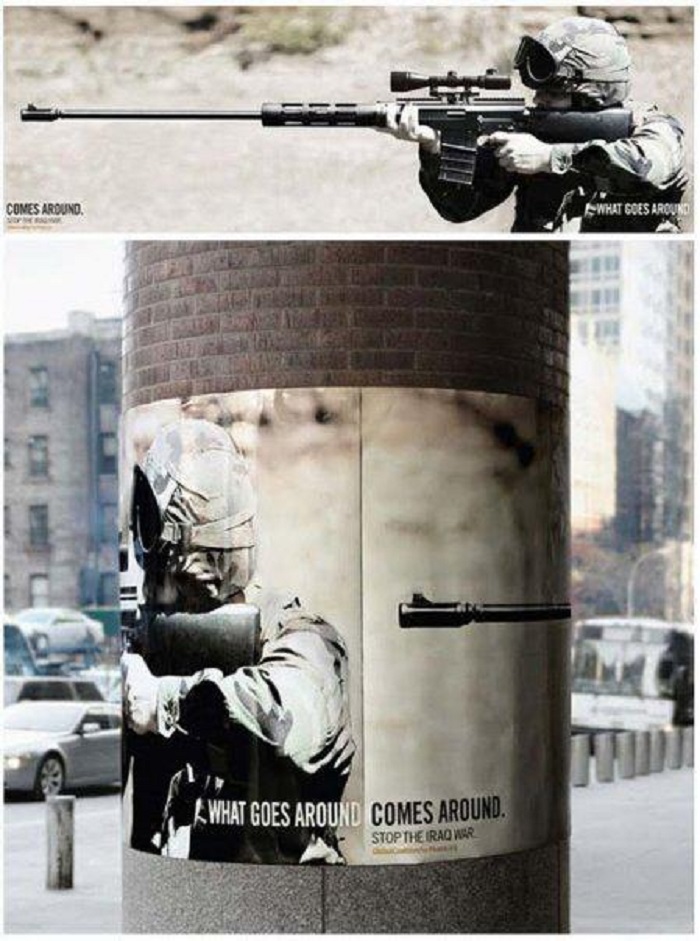 via reddit/u/Saarrex
Now that's being really literal.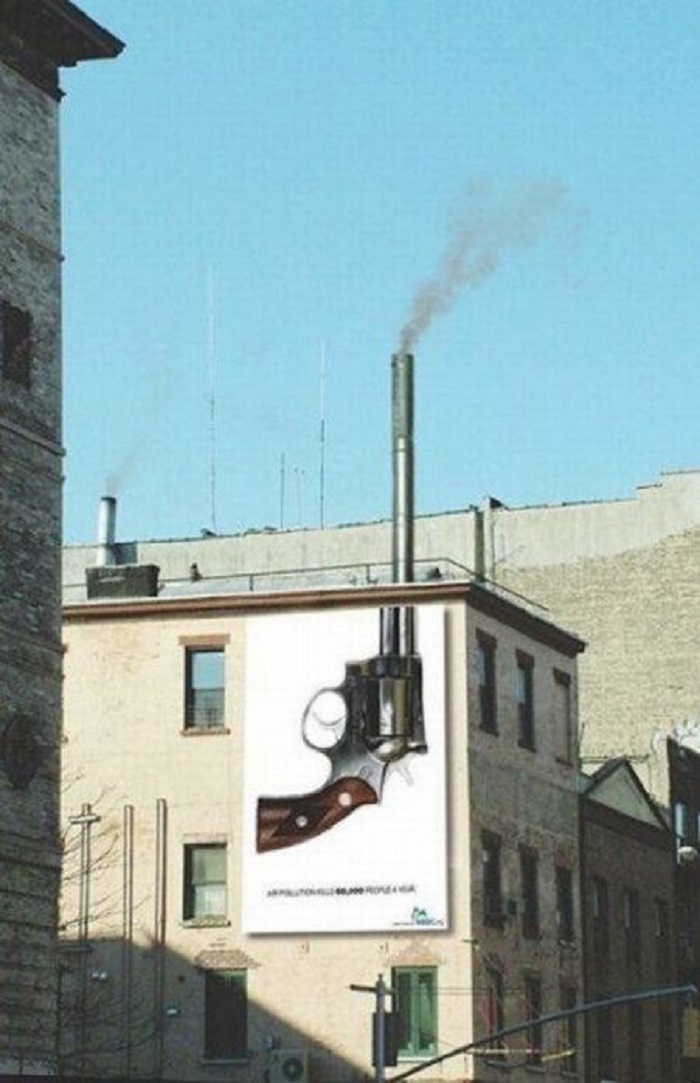 via reddit/u/Cantmakeithenfakeit
A little more vigilance is all it would take to avoid this.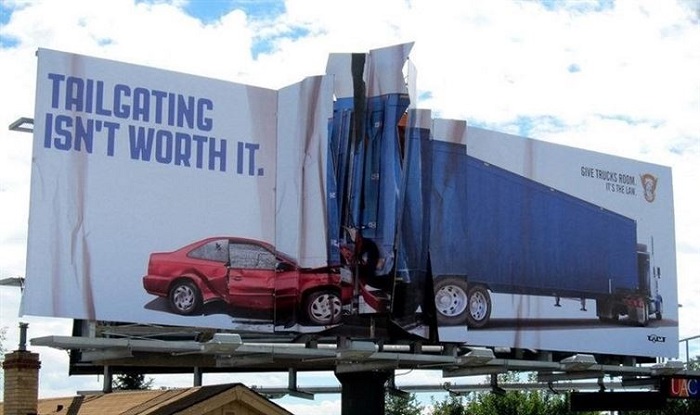 via reddit/u/JL_Silva
I'm pretty sure that if you ever stumbled across one of these while walking down the street, you couldn't help stopping by for a couple of seconds thinking what incredible ideas the designers had. Opportunity for creativity is limitless and every time we end up seeing something like this, it makes us wonder, 'Why didn't I think of that?' If these advertisements really attracted your attention, then please share.